Things I Learned About EBSCO today...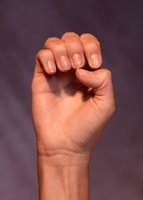 EBSCO has released some new, interesting features:
You can now move from database to database, effortlessly and with abandon, by clicking on the dropdown menu under the search box.
When you email yourself an article, you can choose your citation style. Ah! Feel the joy!
Check out the funky Visual Search (and I mean funky in a good way) option that groups and graphically represents your search results. Lovely pastel circles, squares, yellow moons, orange stars, green clovers... I totally made that last part up. But the Visual Search is an interesting innovation with an attractive color scheme.